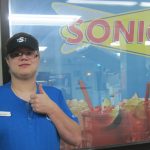 About Martin Enterprises
in Williamston, NC
Martin Enterprises, located in Williamston, North Carolina, is a community rehabilitation program which was established in 1972 as an adult day care center for people with disabilities under the administration of the local community college.
Today the non-profit operates an adult developmental vocational program, two group homes, a vocational services program, psychosocial rehabilitation, and a CAP-MR/DD program for adults with developmental disabilities. Participants must be 16 years of age for day services and at least 18 years of age for residential services.
The program's goal is to provide opportunities, training, and supports for individuals to assist them in becoming as independent as possible at home, at work, and in the community. The agency provides job training, job placement, and work activities for its clients. The emphasis is placed on meeting the individual needs of each adult, taking into account each person's unique abilities and disabilities.
At Martin Enterprises, we believe in providing opportunities to everyone, no matter what their background. If you're a hard worker and looking for a new opportunity, call us at 252-792-8251 today!
Meet Our Board of Directors
President of the Board of Directors
George C. Griffin, III – Owner of Leggett & Gurganus Peanut Co.
Vice-President of the Board of Directors
Gail Keel – Retired Executive Director of the Martin County Employment Security Commission
Secretary of the Board of Directors
Hilda Bussell – Retired Executive Director of the Williamston Housing Authority
Member of the Board of Directors
Susan D. Dunlow – Retired Vice President of BB&T
Member of the Board of Directors
Stephanie Irvine – Partner at the Irvine Law Firm, P.A.
Member of the Board of Directors
Tommy Bowen – Commissioner for Martin County, North Carolina
Member of the Board of Directors
Simon Griffin – Retired Manager of First Citizen's Bank
Member of the Board of Directors
Bernedette Rogers – Owner and Director of Smiling Faces Child Care Center
Member of the Board of Directors
Becky Edwards – Human Resources Director at Martin General Hospital
---
About NCARF

The North Carolina Association of Rehabilitation Facilities (NCARF) is a professional organization dedicated to assisting its member community rehabilitation programs in the provision of services to individuals with disabilities. Martin Enterprises is an accredited NCARF member.
---
About the CARF Accreditation

The Commission on Accreditation of Rehabilitation Facilities (CARF), is an international, non-profit organization founded in 1966 with the assistance of Mary E. Switzer, then U.S. Social and Rehabilitation Services Commissioner. Martin Enterprises is CARF accredited with the following programs: Supported Employment (SE), Work Adjustment (WA), Vocational Evaluation (VE), Production Work, Psychosocial Rehabilitation (PSR), Community Alternative Program (CAP), and Adult Developmental Vocational Program (ADVP).